HOW COPPER BRAZED STEEL ASSEMBLIES CAN REDUCE YOUR COSTS AND STRETCH YOUR STEEL SUPPLY ….
Modern copper brazing is not just a stronger and neater way to bond steel parts together – It is actually a revolutionary engineering concept in which expensive costing, forging and machining procedures are replaced by more efficient stamping and automatic screw machine methods. The punch press and the automatic screw machine or the lowest-cost producers in present day metal product manufacturing.
Copper brazing tremendously expands their use because it enables components made to be combined in ways limited only by design ingenuity. Copper brazed assemblies also save material. Reduction of machining waste stretches the precious steel supply for beyond conventional limits. Strength of copper brazed joints has been proven in use, and is accepted without question in the fabrication of almost any military, commercial or industrial product.
HI TecMetal Group designs and manufactures copper (hydrogen) brazed steel assemblies for the armed services and for many other industries. Our engineers, by long and specialized experience, are trained to recognize copper brazing potentialities.
Many metal product manufacturers have requested us to make informal surveys of their products and plants to determine copper brazing redesign possibilities. We offer you this service without cost or obligation.
Click on image below to view as larger image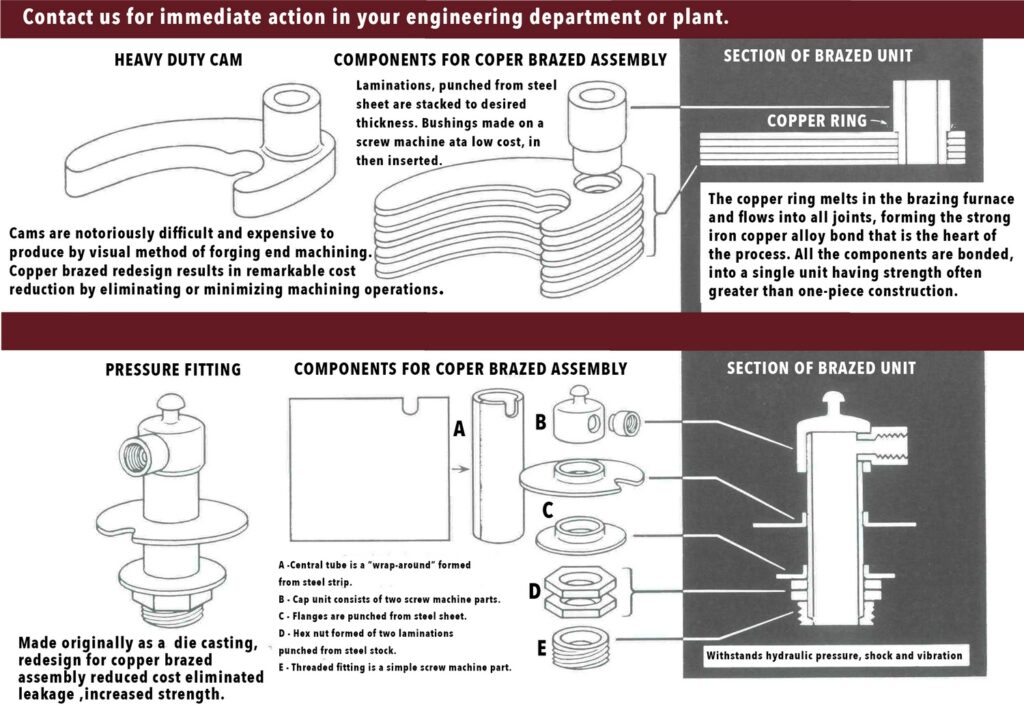 Please contact our experts at HI TecMetal Group today at 216.881.8100 or email sales@htg.cc for all your Metal Treatment, Heat Treating, Brazing, and Metal Joining needs.